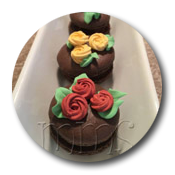 Maracons
---
Each handcrafted Maria Mini Macaron will take you to the cobblestone streets of Paris ...
Learn More >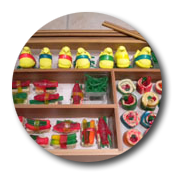 Sushi Candy
---
Sushi Candy is a dessert based on sushi. Instead of seafood, Sushi Candy uses candy ingredients.
Learn More >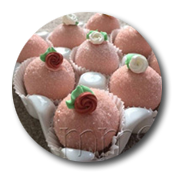 Cake Pops
---
My cake pops are more than just cake and icing... I create cute shapes, from animals to fancy creations.
Learn More >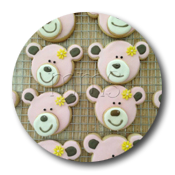 Assorted Creations
---
Snack-creations, ranging from decorated sugar cookies to chocolate-dipped krispie treats.
Learn More >