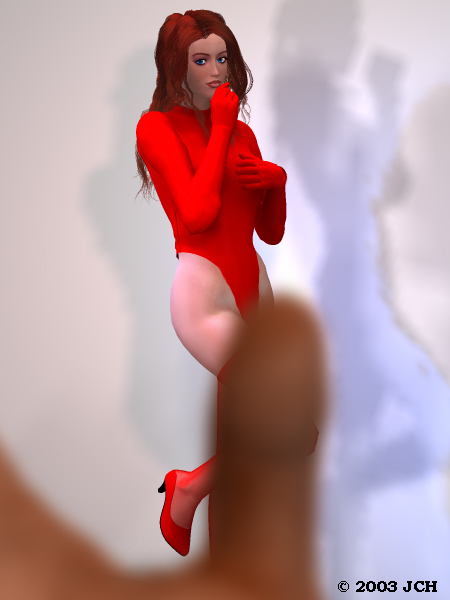 Description of artwork:
I'm sorry, everyone, I really am. When I set up the scene, everything looked perfect. But, it wasn't until *after* I rendered the image when I realized that my thumb was in the way!
And by the time I caught it, Tabby had already changed and it was getting too late to re-shoot the image.

So, I decided to upload the image anyway as an example. Please, everyone, when you shoot an image, double-check to make sure your thumb isn't blocking the shot!