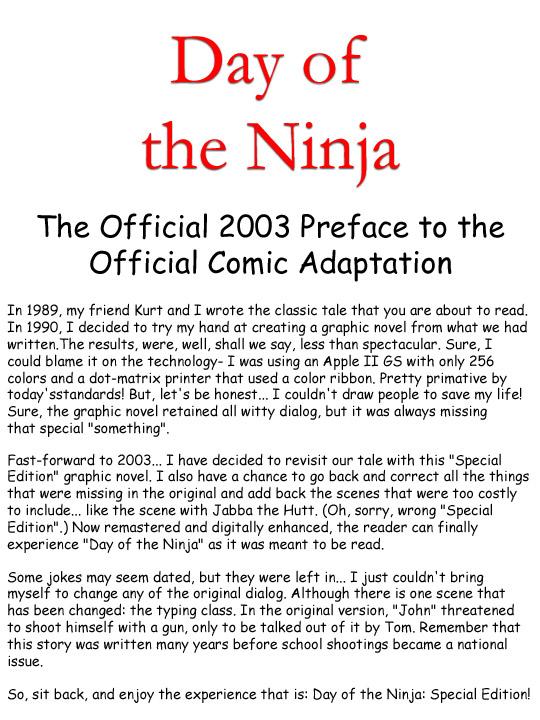 Description of artwork:
Page 1a: the Preface. Created entirely in Photoshop. Note: Page 1 is the actual cover page It was created later due to the fact that it contained "previews" of upcoming scenes (which I still needed to create).

Day of the Ninja, the complete graphic novel, is now available for sale on the Marketplace page.