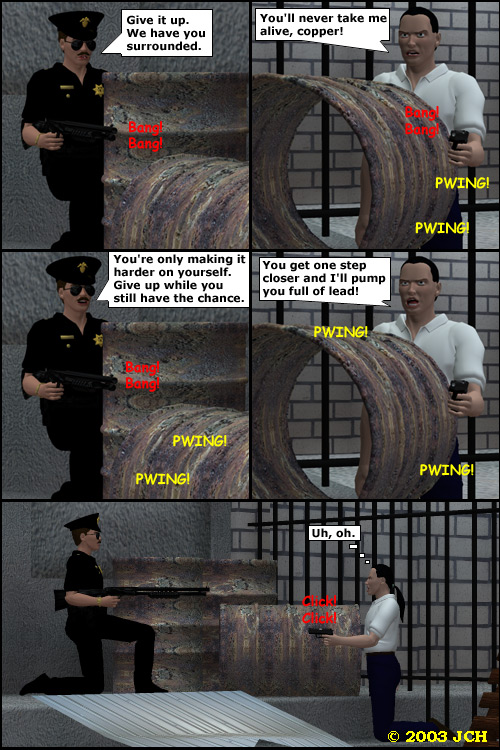 Description of artwork:
From the files of Police Squad!, we see one of the brave officers finally corner the fleeing criminal, preventing him from escaping the justice of Police Squad!
---
I figured it was time to go back through my to-do list of images and make a few humor-related images. Made with Greg Crowfoot's Lawboy character, the P4 Casual Male, and an alley set (I forget who originally made it). Rendered in Poser 4 and composited/ post-worked in Photoshop.