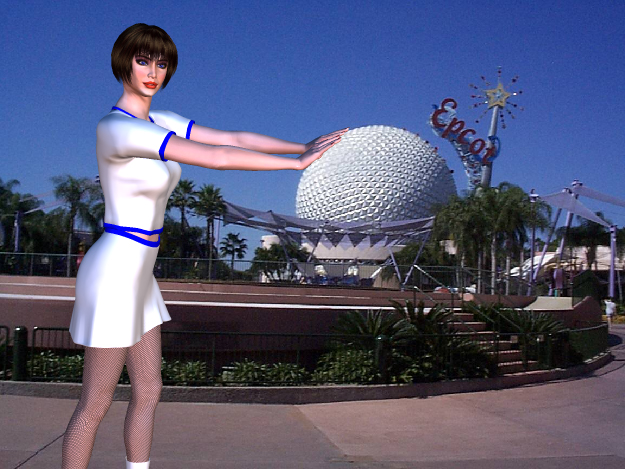 Description of artwork:
This is my version of the "Hold up the building" picture. (Of course, the person really isn't holding up the building. Of course, since Michelle is a Poser character, she really isn't at Epcot!)

Rendered entirely in Poser.

My own Michelle character with Vicky clothes and my own "Leaning" pose.
The background is a picture taken with a Kodak DC200 ditigal camera and imported into Poser as a Background Picture.