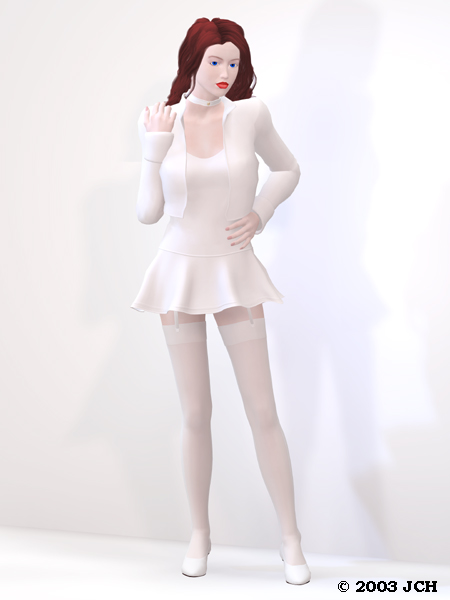 Description of artwork:
Another image in my "soft-focus" series, but this time made with... Poser 5! Yes, you read that right- Poser 5. I was having trouble getting Poser 4 to render this image at a large size, so I gave Poser 5 a try. Well, after adjusting the "Bucket Size" and "Shading Rate" settings, P5's FireFly renderer (in Draft mode) *easily* rendered the image... and a lot faster, also!

I also wanted to try out P5's reflection and anisotropic settings on her eyes. Neither effect is visible in the final image, though. Then again, neither of these settings used any additional render time.

However, there are some little glitches: the hair (which has a transparency map) came out too "clumpy" and the texture detail on her face didn't show very well. Of course, both of these issues are hidden by the "soft-focus" postwork.