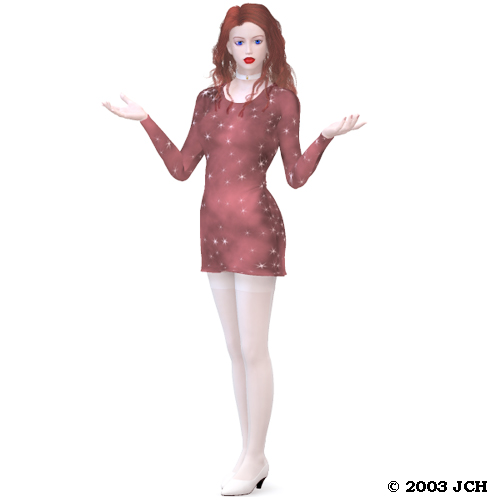 Description of artwork:
Tabby complained that she was getting tired of wearing the same white dress in every picture, so here is she in a red, sparkly dress.
I originally made this as a "test image" to try a different colored dress, but then decided to upload it to my gallery. I don't know... maybe I'll try different colors or maybe I'll go back to the white dress.