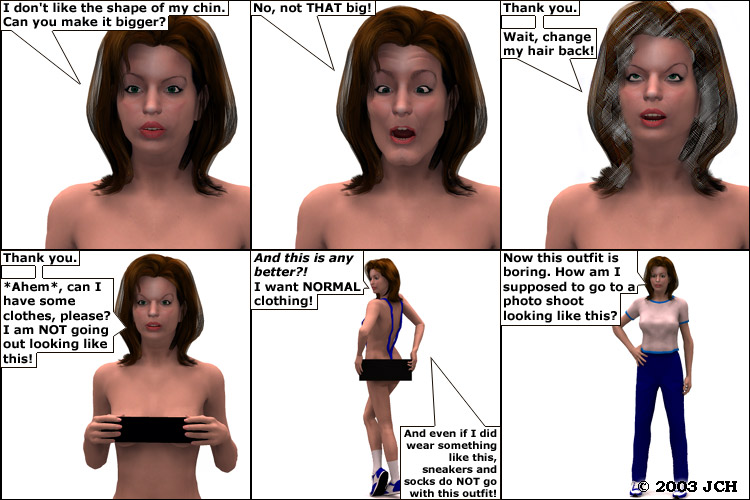 Description of artwork:
Ah, the joys of working with Poser models... they can be so picky sometimes! I try to download the best things for them, and they do nothing but complain. :)

My "digital Andrea character" with DAZ Flip Hair, "censor box" by me (panel 4 and 5), "Vavoom" swimsuit by Nerd (panel 5), and the shoes, socks, T-shirt and pants from the DAZ clothing pack (panel 5 and 6).