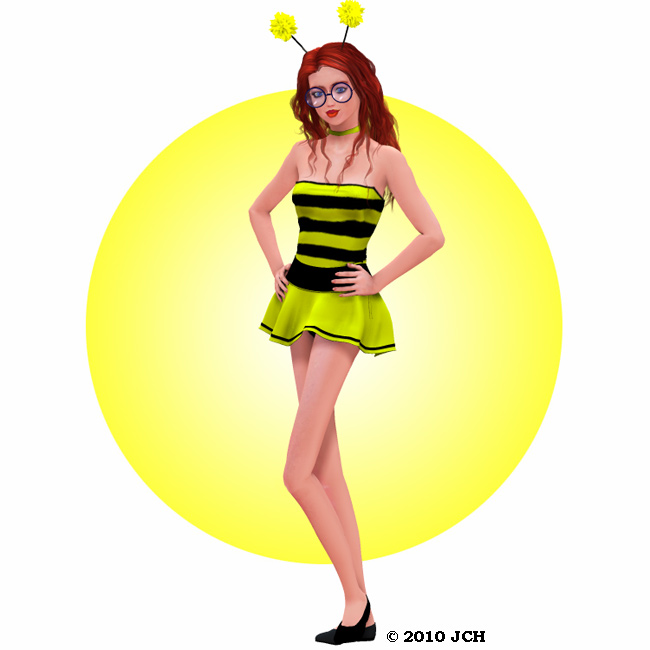 Description of artwork:
Tabby as a Bee
Continuing this year`s Halloween theme, I thought I`d do something different for Halloween: instead of a horror scene, Tabby`s posing in a series of different costumes.
As before, this image was rendered with one Diffuse IBL light with Ambient Occlusion enabled. The reflections in Tabby`s glasses were post-worked later since the Diffuse IBL didn`t reflect correctly.