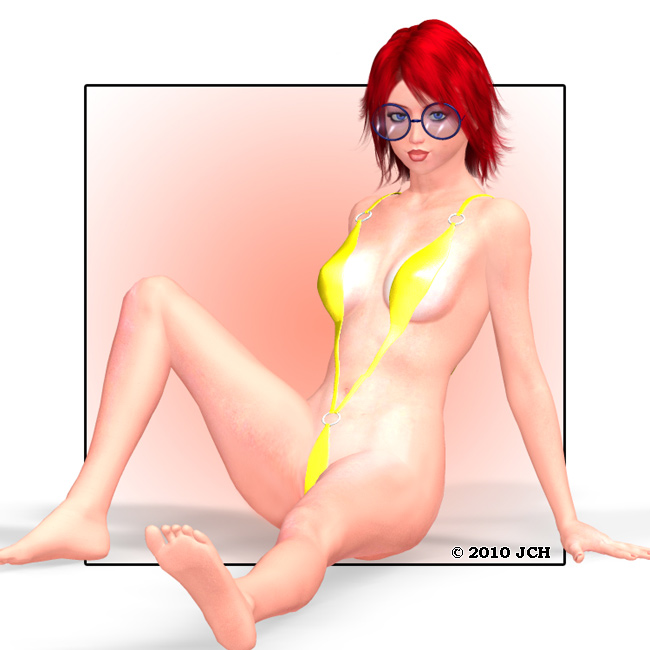 Description of artwork:
Tabby 2 in a the same yellow onepiece swimsuit as before.
The shadows on the ground are a "happy accident". I knew the material setting of "Shadow Catch Only" would turn the ground plane transparent, but I never mixed a background image with ground shadows to get a result like this.