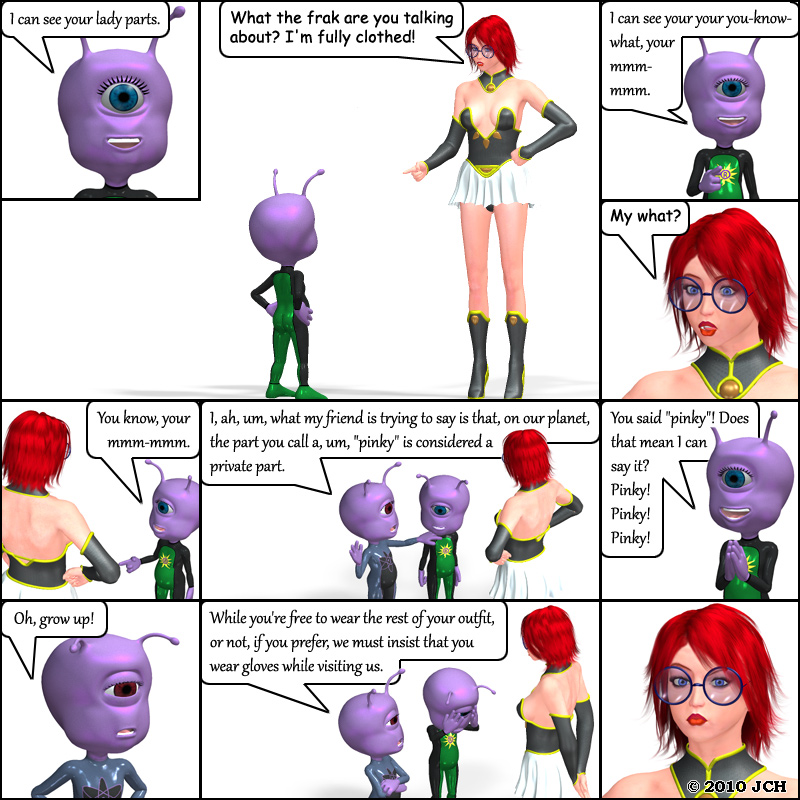 Description of artwork:
Another image of Tabby and the aliens. I wonder why this kind of situation never happens on shows like Star Trek.
The aliens are TheRalphLing by Netherworks, free with Poser 7.
Tabby`s outfit was made by Chris Cox and is based on an outfit from the comic book "X-Men Phoenix: Legacy of Fire" by Ryan Kinnaird.