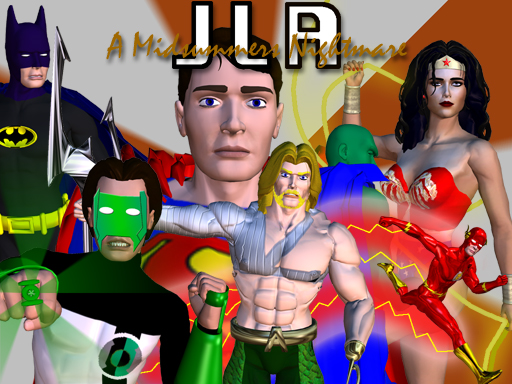 Description of artwork:
One of my first complex comic book scenes, this image is based on the 3-cover set of the JLA: A Midsummers Nightmare comics. However, a number of the super-hero characters (such as Superman) were only available as Poser 3 figures... and were very limited in their expressions.

Rendered in Poser (one figure at a time) and composited in Photoshop.

All characters were downloaded from the old 3-D Comic Collective site.
Compare this image to my more recent A Show of Force, which was rendered 100% within Poser, with very little post-work (and no compositing).