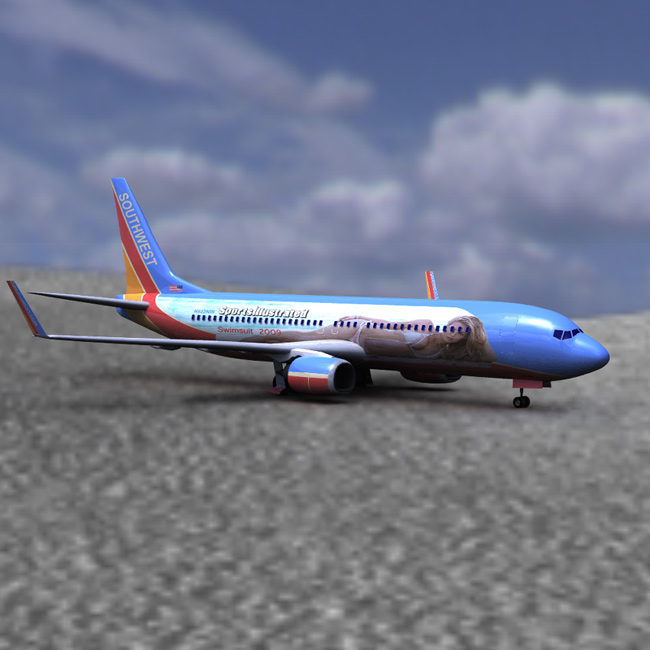 Description of artwork:
This is based on a REAL paint design, created for Southwest to promote Sports Illustrated`s Swimsuit 2009 magazine and swimsuit model Bar Refaeli. The 737 with with this paint scheme was flown on Southwest`s flights to and from Las Vegas.
Rendered in Vue 5 with HDRI lighting. Aircraft 737 (for Poser) available for sale at the Vanishing Point marketplace; this texture design is a free add-on (link opens in new window).