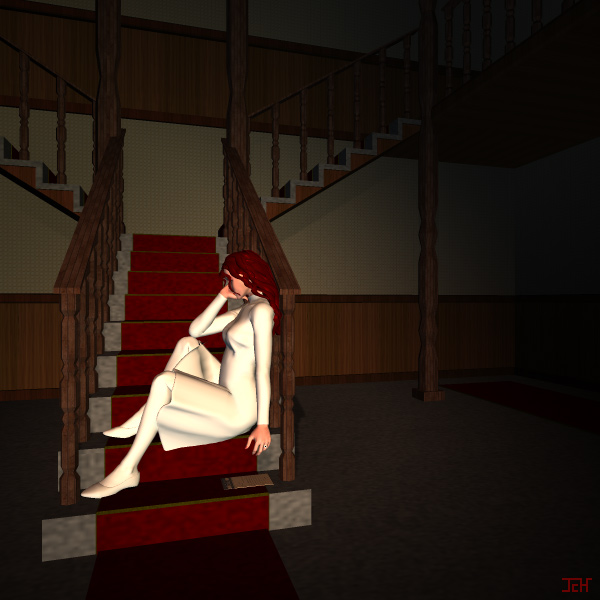 Description of artwork:
Manassass, Virginia, June, 1943
The young bride receives word that her husband has been killed in battle while fighting in Europe. The house seems so big and empty now. Heartbroken and lonely, her dreams of a perfect family gone, she doesn't know if she has the strength to go on.
---
"Bride" is my own Tabby character, the building model is the Residential Interior, available at the Marketplace page.
Rendered in Poser 4, only the signature was added in Photoshop