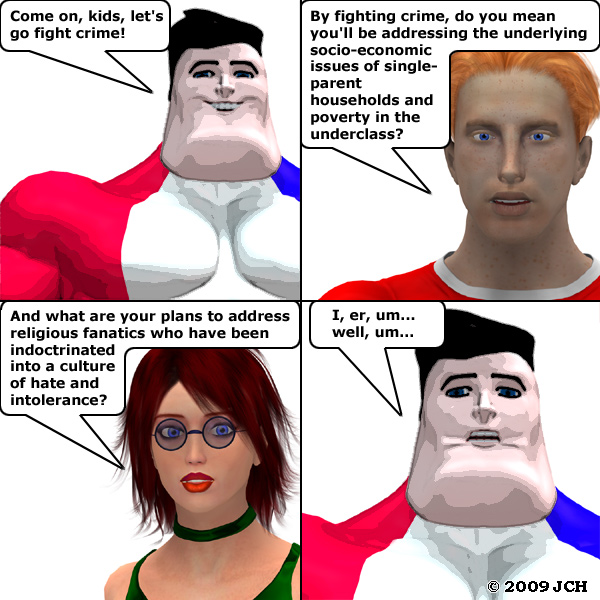 Description of artwork:
I actually made this image a while ago, but I just now found it in my old projects folder.
To put this image another way, what crimes would Superman be fighting if he were a real person? Would Superman even know where to begin to prevent things like the global economic meltdown caused by the investment industry? I guess that's why comic books always show him fighting Lex Luthor or Brainiac.
Tom and Tabby characters by me, Alpha Man by Sixus1, free in Poser 7.