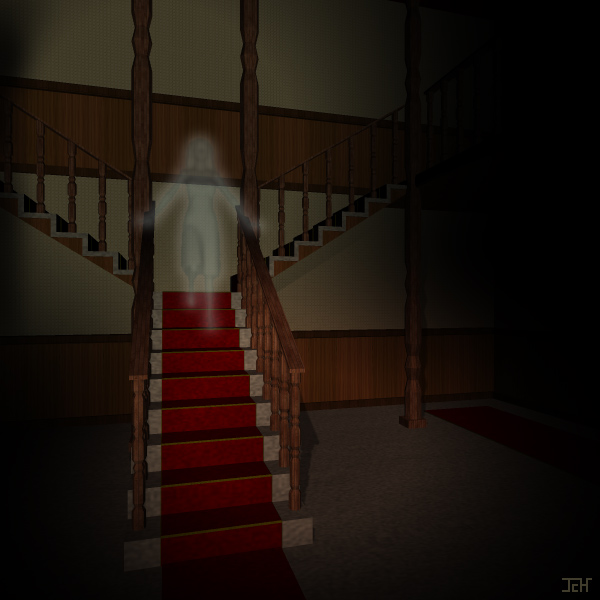 Description of artwork:
Manassass, Virginia, March 2003

Investigating a reported haunting, this image captures a ghost walking down the stairs.

"Ghost" is my own Tabby character, textured all white and then blurred. The building model is the Residential Interior, available at the Marketplace page.

Rendered in Poser, and composited in Photoshop.