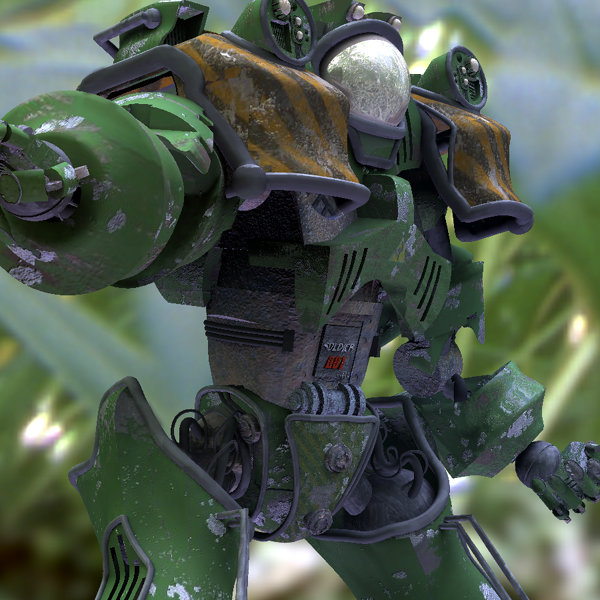 Description of artwork:
Another image of the "Futuristic Soldier", rendered in Vue d`Esprit using a High Dynamic Range Image (HDRI) light set. Yes, this is a computer-generated image and not a photo of a plastic model. :)
This digital model is available for sale at Vanishing Point Marketplace (link opens in new window).