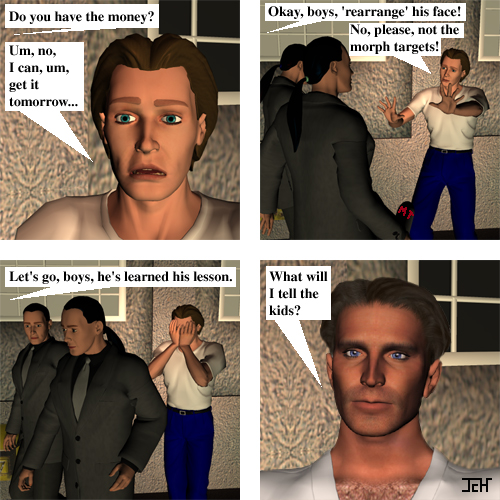 Description of artwork:
A guy is "roughed-up" by gangsters who use morph targets to "rearrange his face"! But, the gangsters turn the P4 Male into Mike (and wind up make him look much better)!

Rendered entirely in Poser; panel-compositing, text, and word balloons added in Photoshop.

Guy is the default P4 Male
Gangsters are the default Business Male
"New Guy" is "Raven for Mike", rendered by the artist, Turtle.