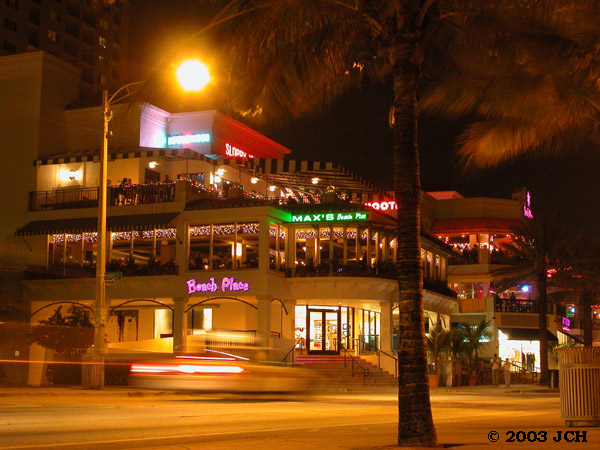 Description of artwork:
A photograph of the Marriott Harborplace (in Ft. Lauderdale, Florida), taken with a digital camera, at night.

A similar photo was used as the basis for the Marriott Harborplace "Pencil Sketch" artwork.

No digital effects were added to this picture- the shutter on the camera was left open to get the headlight-streaks of the car.