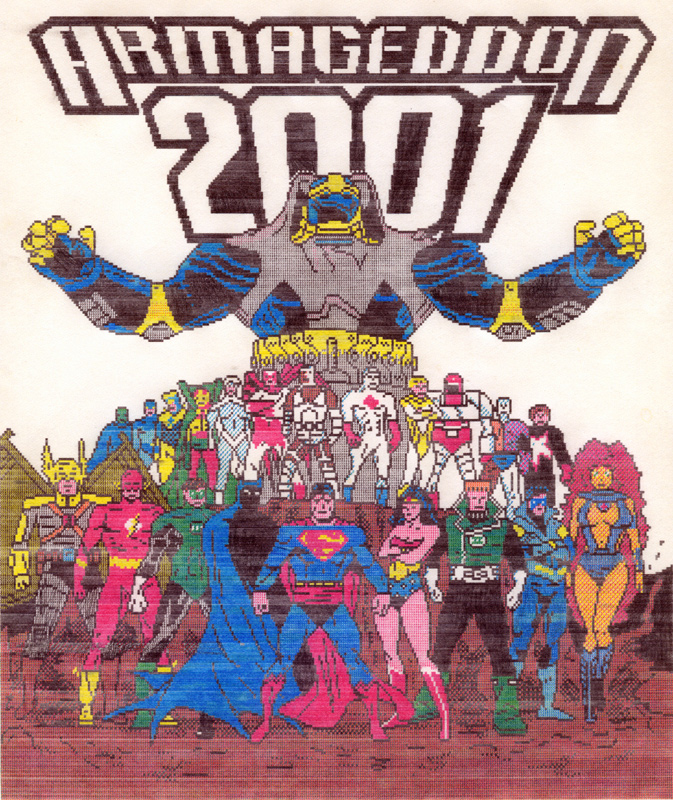 Description of artwork:
The cover for Armageddon 2001, originally published in 1991. In this mini-series, the DC super-heroes have to figure out the true identity of the character Monarch... who is actually one of the heroes in a future time-line.

This image was scanned (using a grayscale scanner), then cleaned up and colorized.

Original creation date: Oct 1991.