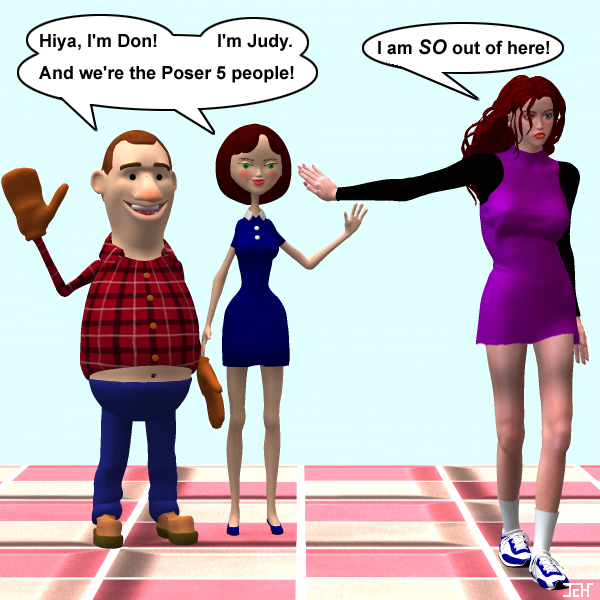 Description of artwork:
Okay, yes, these two characters aren't actually Don (the Poser 5 male) and Judy (the Poser 5 female), but are actually "cartoon" characters from Poser Pro Pack. But, I thought it would be a funny scene if the standard "hi-resolution figure" (Vicky2) was made "obsolete" by these two figures!

The image was rendered entirely in Poser 5; "Don" and "Judy" are found in the Cartoon Figures section; "Vicky" is my own Tabby character; and the floor was made with P5's new "procedural shader nodes".