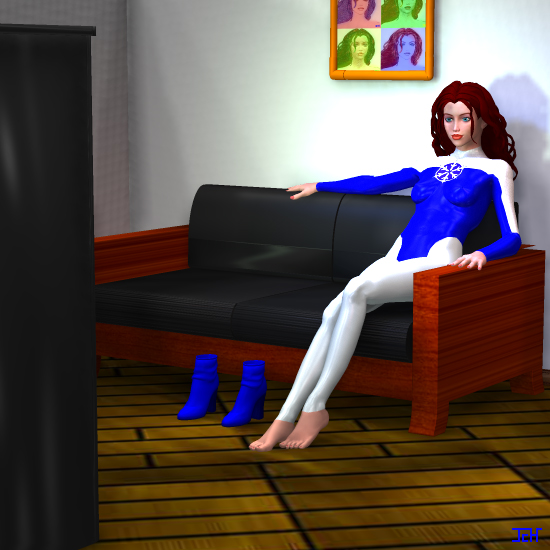 Description of artwork:
A friend of mine challenged me to make a "super-hero" image. After thinking about it for while, I decided on a different approach- what do super-heroes do after they're done fighting crime?

Rendered entirely in Poser.

Hero: my Tabby character.
"Hero texture" by Sturkwurk (for sale on Renderosity)
Couch found on my Goodies Page.
Sitting Pose (from my "30 Poses for the Vicky") available at my Marketplace Page.
Big-screen TV found at 3d Cafe.
Picture (on wall) in my own "Tabby 4-Panel Head" found on the Image Gallery Page.