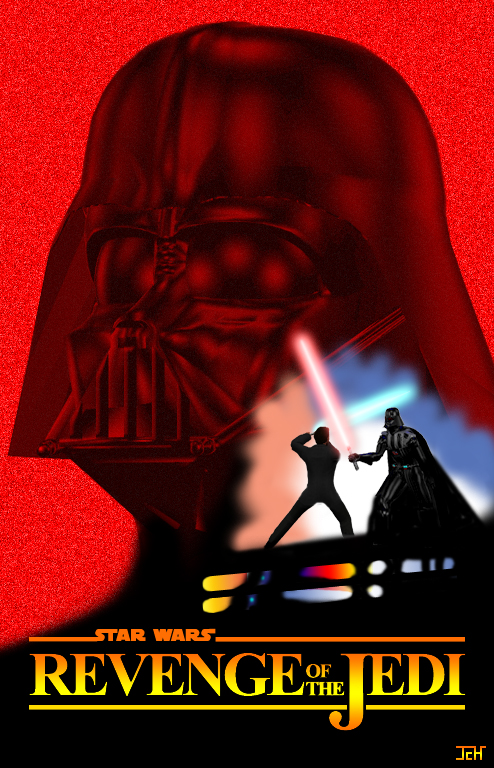 Description of artwork:
Here is the original movie "teaser" for the third Star Wars movie, originally titled Revenge of the Jedi, as it appeared in early 1983. (Someone wisely decided that "good" Jedi don't get "revenge", so the movie was retitled Return of the Jedi.)

Image created using only Poser 4 and Photoshop 6

Darth Vader by: WarriorDL, AKA Darrell Lawrence
"Luke": default Poser 4 Business Man
Lightsabers made using Quagnon's "Lightsaber tutorial for Photoshop"