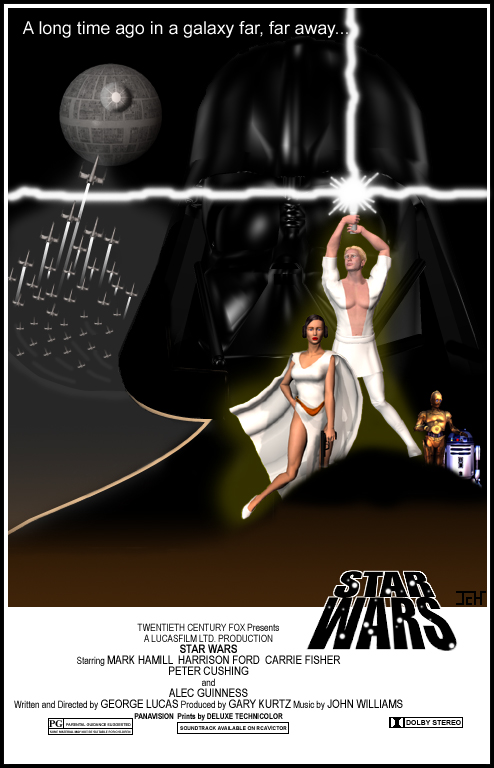 Description of artwork:
Before The Empire Strikes Back, Return of the Jedi, The Phantom Menace, and Attack of the Clones, there was Star Wars. Here is the original movie poster for the first, 1977, release (as seen through Poser, of course). (And, yes, "Leia" did show a lot of leg and "Luke"'s tunic did show his chest!)

Image created using only Poser 4 and Photoshop 6

Darth Vader by: WarriorDL, AKA Darrell Lawrence, R2-D2: Original Model by: Harry H. Chang, Poser conversion by: Xanxost
c3PO: Original 3DS mesh by (Matt "Grand Admiral Stone" Hunt), Poser conversion by: John Malis
Death Star: by me, Texture found in Death Star zip file (no readme/ credits found) applied to sphere prop
Leia's cape: SuperCape by Charles Stacy; "All the credit goes to AofD"
Leia is the P4 Default Woman, Luke is DAZ's Mike (with Wonderwedge hair).