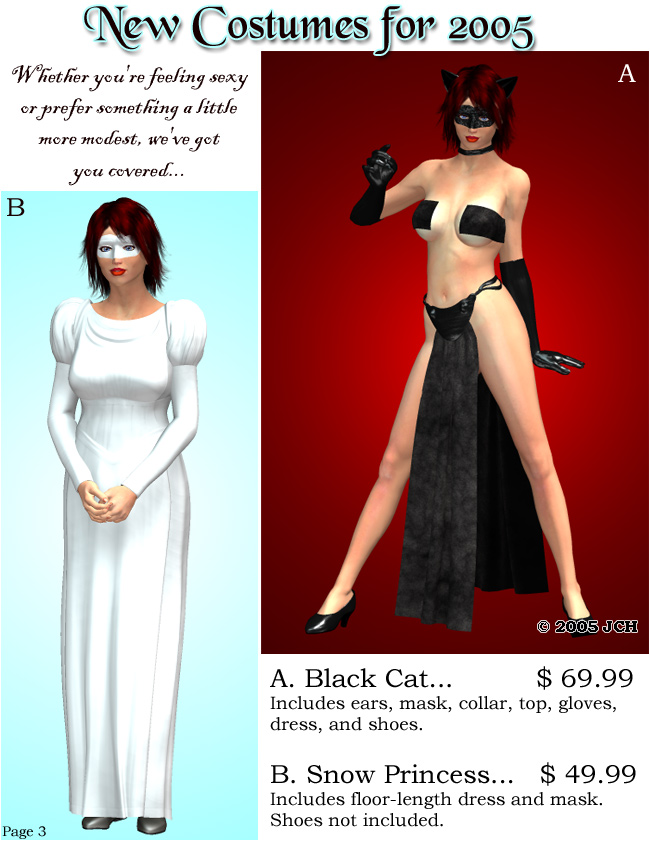 Description of artwork:
This started out as an excuse to dress Tabby in a sexy Halloween outfit, but I wanted something more than a usual "sexy outfit" image. Besides, I think the modest costume contrasts nicely with the sexy one.
Rendered in Poser 6 (using the background gradient node) and composited in Photoshop.