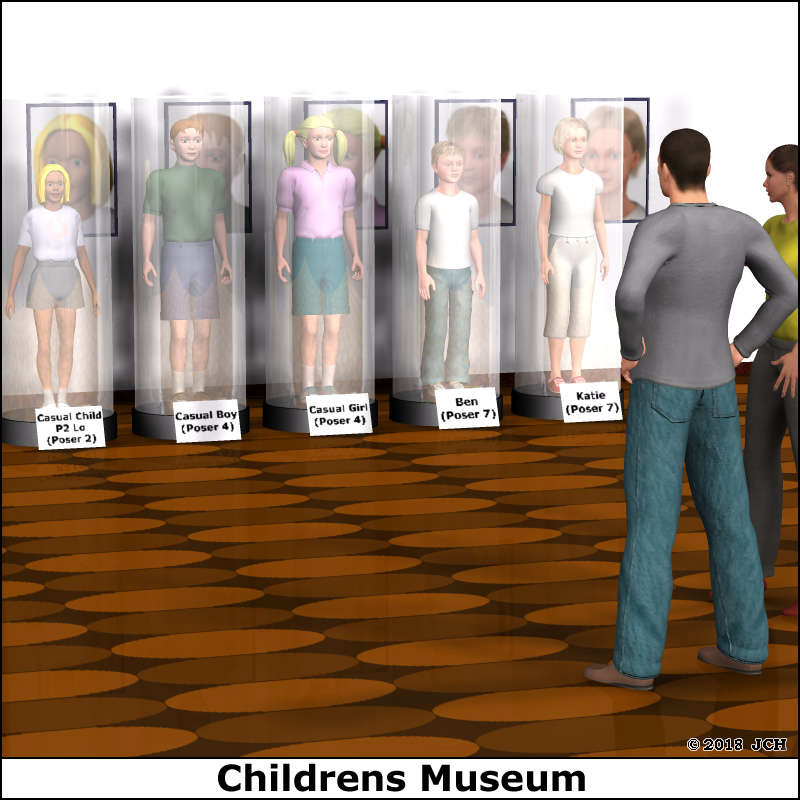 Note: No image was found with the passed ImageID of 23. This is the next closest image.


Description of artwork:
Made 100% in Poser:
Floor and wall are the flat plane props that come with Poser.
The exhibit cases are the cylinder prop with metal and glass shaders.
Children are various Poser children models and the people in the corner are James and Jessie, which also come with Poser 6.
The labels and head-portraits were made using the text tool in Photoshop and used in Poser as a texture map.