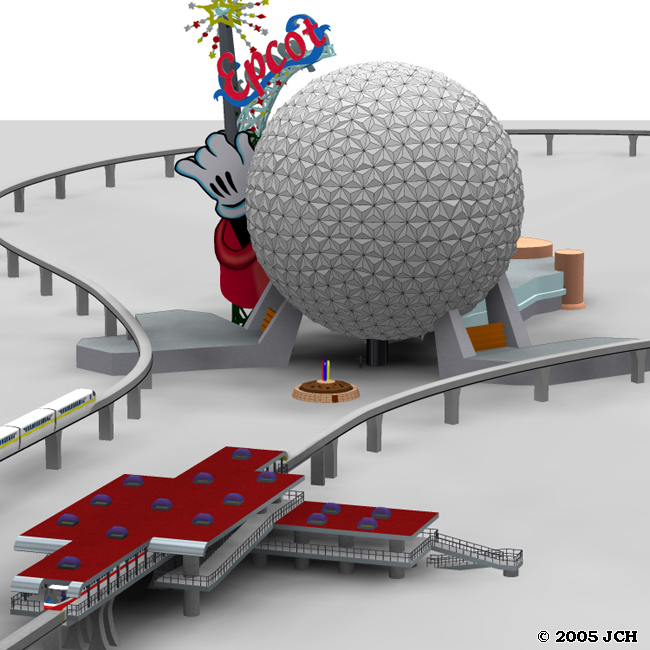 Description of artwork:
Just showing off my Poser models:
Monorail Station and Monorail for sale on the Marketplace page.
Track Loop 1 available for free.
And my newest model, Spaceship Earth, also available for free.
If you look really close, you can see the Poser 4 Business Man in the shadows under Spaceship Earth.