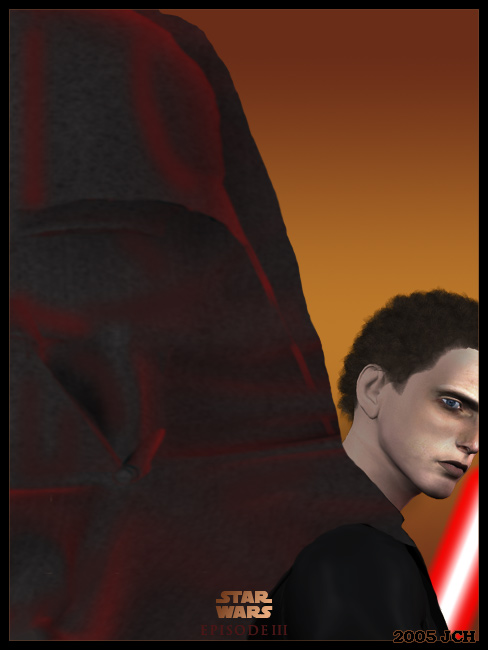 Description of artwork:
The teaser poster for Star Wars: Episode III- Revenge of the Sith, opening May 2005.

The cape was made by using Poser 5's Cloth Room and "draping" the flat square prop over the Darth Vader figure's head. "Anakin" was rendered separately and everything was composited in Photoshop.