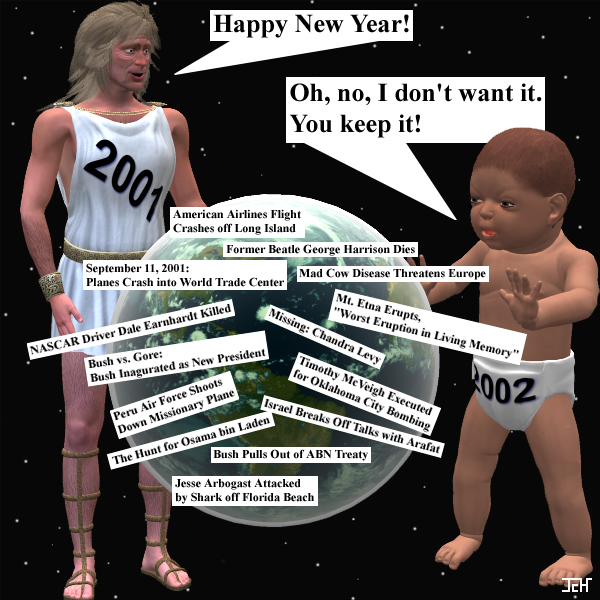 Description of artwork:
"Old Man 2001" tries to hand over the Earth to "New Baby 2002", but after all that has happened this past year, Baby 2002 doesn't want it!

"Old Man 2001" is: Mike by DAZ3d, with Olympian outfit and Feathered Hair (by Anton Kisiel)and "Mike Hairy" texture (sorry, I don't remember who created this). Additional "old man" morphs by me. "New Baby 2002" is: P4 Infant with Diaper (Poser standard). Texture is "Poser 4 Real Baby Texture" by Geoffrey Sagers (found in the Free Stuff). Image created entirely in Poser, with word balloons and "labels" added in Photoshop.