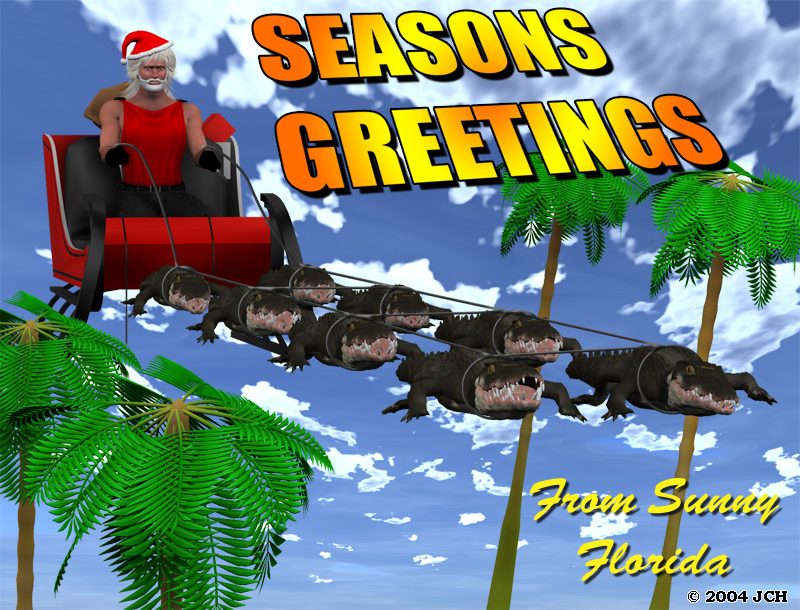 Description of artwork:
Why is it that every "holiday" image shows a cold, snowy scene? Here's the opposite- Santa in Florida, delivering gifts in a sleigh drawn by crocodiles and flying between palm trees.

Sky rendered in Lightwave, scene built in Poser 4, rendered in Poser 5, and composited in Photoshop.