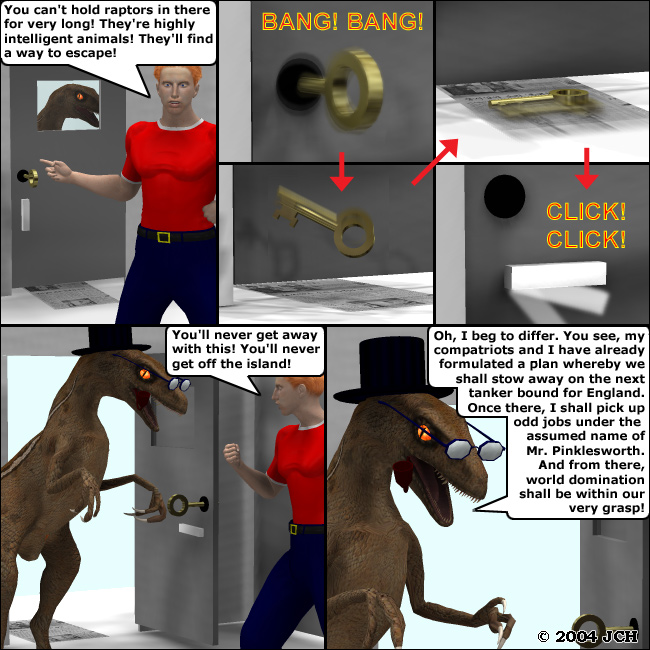 Description of artwork:
In this scene from Jurassic Park V, we learn that raptors are smart enough to escape from a walk-in freezer... and that they have plans for world domination!
(Based on a "movie clip" from an episode of The Critic.)
Guy is my own Tom Ninja character.
Raptor included with Poser 4, "photoreal" texture by OrcaDesignStudios.