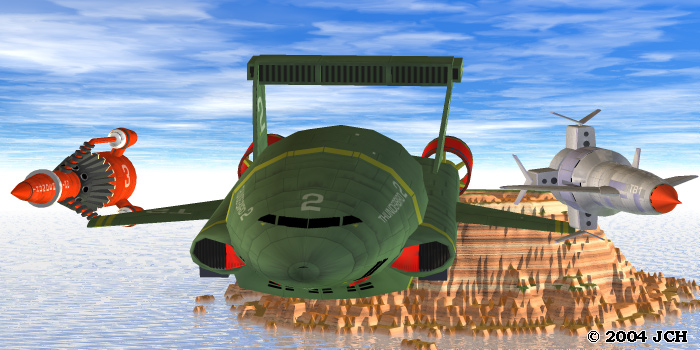 Description of artwork:
Thunderbirds 1, 2, and 3 launch from their island base, off on another exciting rescue mission!

All three models available for free at Vanishing Point, mountain/ ocean background rendered in Bryce and used as a background image. Rendered in Poser 4, no postwork at all (except for the signature).