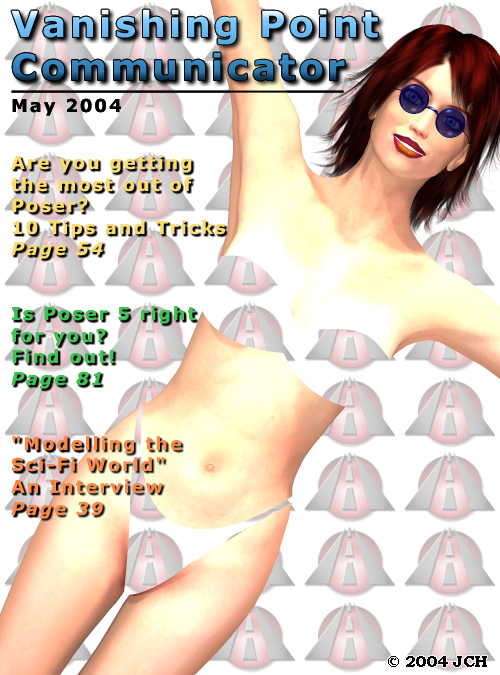 Description of artwork:
The cover to this month's Vanishing Point Communicator newsletter. Well, it would be... if we actually published a print version, that is. :)

Image based on a cover from Playboy from years and years ago (sorry, I don't remember the date of the issue).

My Tabby 2 character wearing nothing but sunglasses, a smile, and a "layer mask" swimsuit (which was added in Photoshop).