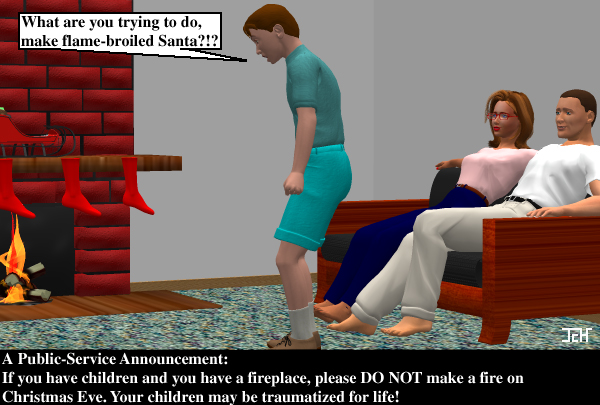 Description of artwork:
Based on an idea from a Calvin & Hobbes cartoon.

Rendered entirely in Poser, text and word balloons added in Photoshop.

P4 Casual Boy and P4 Casual Man: Poser default
P4 Female: my Sheri character
Couch: available on my Goodies Page
Poses: "sitting on couch" (adapted from my "27 Poses for the P4 Female") available at my Marketplace Page
Fireplace: model found at 3D Cafe
Santa Sled: made by The Escapist, available at Renderosity
Fire: Nerd's "campfire"