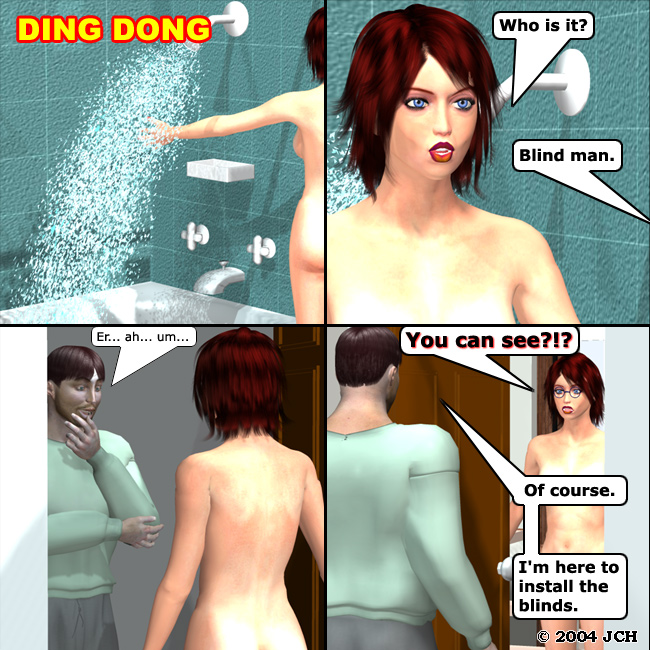 Description of artwork:
Based on the "Blind Man" urban legend: A woman hears the door bell ring as she's getting ready for a shower. She asks who is it and he calls out, "Blind man.". Thinking that he's visually impared (and can't see her anyway), she goes to the door without clothing... only to be surprised to learn that the guy is actually there to install new blinds... and has no problem seeing at all!

Obviously this is an urban legend- no one with a disability would announce themselves like this. On the other hand, service people DO commonly announce themselves this way, such as: "cable guy" or "meter reader" or "collecting for the paper".