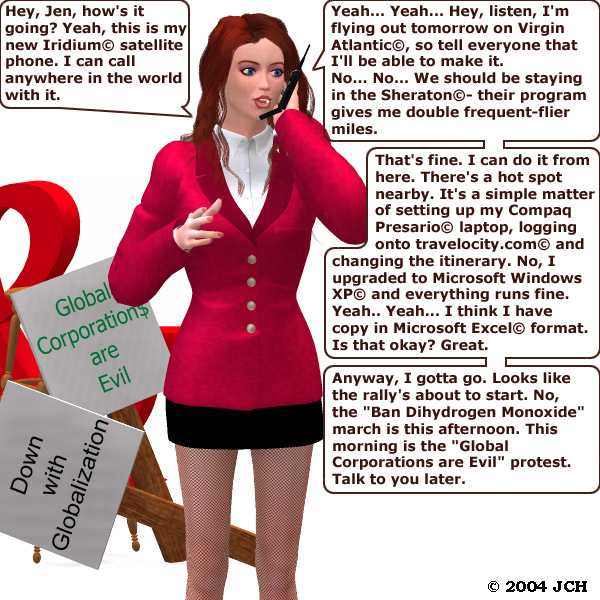 Description of artwork:
An image inspired by the Showtime series, "Penn & Teller Bullsh*t". This episode explored the idea that a number of "evironmentalists" aren't so much "pro-environment"- they are "anti-corporation". Yet these same people use global corporations in their everyday life.

My usual Tabby character, Microsuit by ISOP, picket signs (by me) available in the Free Stuff section.