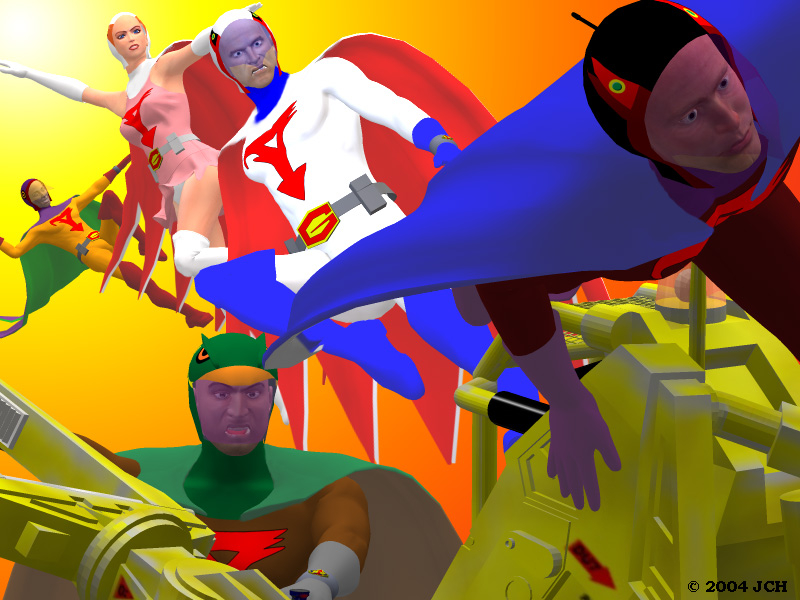 Description of artwork:
A Show of Force... G-Force!
(Based on the two-page image from Battle of the Planets #1, published by Top Cow Comics.)

Rendered in Poser 4 with minimal postwork (to clean up some edges).

This image contains:
1 Powerloader figure
4 Mike2 figures
1 Vicky2 figure
7 boot figures
8 glove figures
5 cape figures
1 dress figure
1 "Endless Bottom" figure
1 bikini bottom figure
5 helmet props
4 belt props
4 watch props

Credits:
Powerloader by Helgard
Mark, Jason, Princess, Keyop, and Tiny characters by me
All available at Vanishing Point Free Stuff Section.