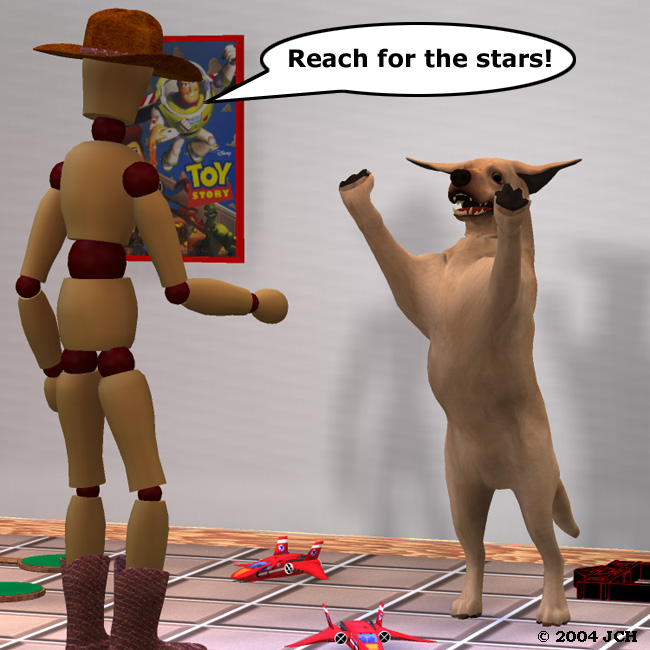 Description of artwork:
An image inspired by the Jan 2004 "Reach for the Stars" contest over at Poser Pros.

Made entirely in Poser 5. And, yes, using Poser 5 is still a pain in the neck since most keyboard shortcuts still don't work (Ctrl-M, Ctrl-3, Ctrl-T, Ctrl-; and so on).

Picture frame available for free on my Goodies Page, ping pong paddles from my Day of the Ninja comic, spaceships from a project-in-progress, and the Recognizer from Tron (also available on my Goodies Page).

Word balloon added in Photoshop.

P.S. This was my "silly" image and is not an official entry in the contest.